Some of the best conversations happen around the table. There's something truly special about sharing food together and slowing down to enjoy one another's company. Brunch is the perfect excuse to get together over food and weekends are simply made for slowing down. Therefore, brunching and weekends are the perfect combo!
Brunch menus seem to vary greatly, so this month, we've been asking our #CanolaConnect community:
What is your must have brunch menu item? Tell us for a chance to win a #CanolaConnect prize package!
Here are a few of the staples that seem to be favourites among our community:
A brunch staple that can be dressed up with fresh berries or fruit compote. My favourite tip, as I shared in What We're Lovin' for May, is to separate your eggs! Beat the egg whites in their own bowl and fold them into the batter at the end to make your waffles extra fluffy! Don't waste the yolks – just toss them in with the other wet ingredients as you make the batter.
My family LOVES hash browns — The crispier, the better! I'll often add chopped up peppers, onions and mushrooms for some added veggie goodness, but they're delicious plain and simple as well. For the crispiest hash browns, use a cast iron pan and bake them in the oven, then broil to finish.
One of my favourite crowd-pleasing brunch menu items is crepes. I love to do a make-your-own crepe bar for guests with a wide variety of filling options!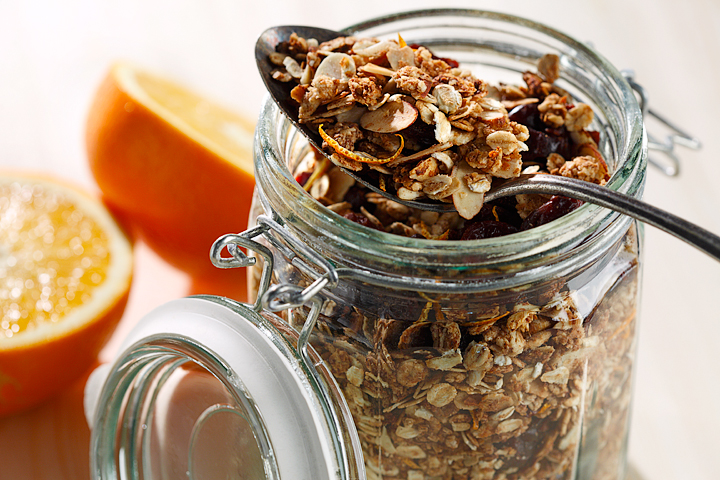 A nice addition to any brunch is a yogurt parfait with choices of toppings such a fresh or frozen fruits, chocolate chips and some delicious homemade granola. Leftover granola can be stored for a healthy snack later in the week, or put into small mason jars as a little take-away for your brunch guests.
We want to know how you're brunching this month! Tell us in the comments or tag us on Instagram and Twitter: share your favourite brunch menu items or show us what you're serving up!
Eat Well… Jenn
Contest is open to Canadian residents only, excluding Quebec. See our online contest rules.