Holidays mean two things in my household: Family and Food.
Each and every holiday is marked by an enormous spread of festive dishes where my extremely large (and loud!) extended family surrounds the table and waits for the dinner bell to ring. And Hanukkah, the festival of lights, is no exception.
Growing up, it was my Grandmother who was the head chef of the Hanukkah dinner table. Now my Grandmother wasn't the greatest cook. Sure, she had her specialties – I have yet to taste a stuffed mushroom that is even half as delicious as hers. But when it came to her potato latkes, a Hanukkah staple, they sure weren't winning any awards.
If you aren't familiar with the traditional Hanukkah latke, they are essentially potato pancakes. Potatoes, egg, onion, a little flour and seasoning are combined together and fried in canola oil until golden brown and perfect. While my Grandmother's were far from perfect, you could rest assured there were never any leftovers come dinner's end!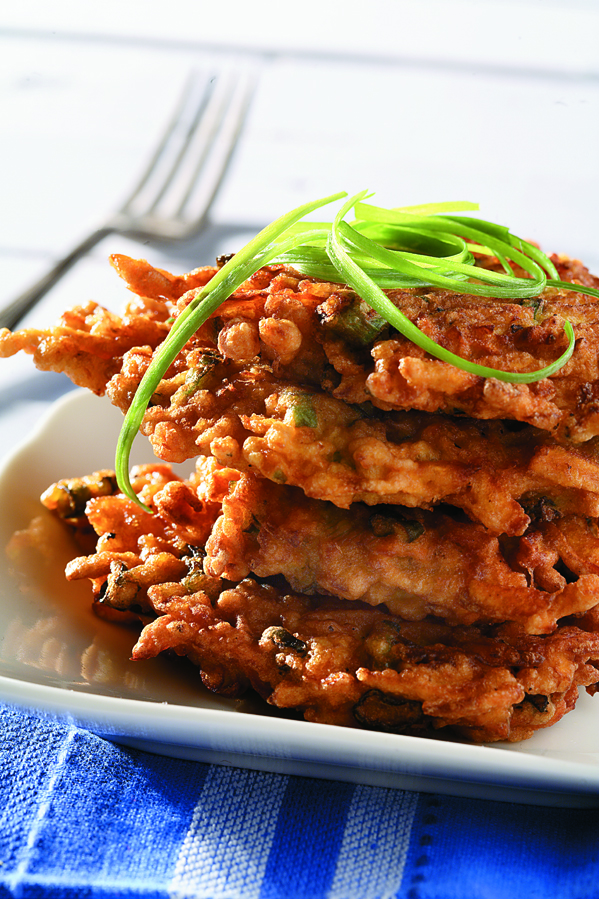 Every December as the holidays approach, the smell of oil wafting from the kitchens of so many always brings me back to my Grandmother's Hanukkah table. And what I wouldn't give right now to be able to sit down to a platter of her over-processed and slightly burnt latkes.
And that's what is so special about food – it has this unique ability to bring people together, spark conversation, and bring back memories that make you laugh and smile.
As time has passed and I am now a mother myself, I start to look at how I can create new traditions and memories for my family and children. And one of them is updating the classic potato latke recipe.
Now don't get me wrong, that simple and quintessential potato latke is fine just how it is. But as my palate has matured and my tastes a little more adventurous, I love re-inventing holiday classics and adding a little "pizzazz" to those holiday favourites.
I am LOVING the Canola Eat Well version of the standard potato pancake – Wild Rice and Potato Pancakes. Loaded with Canadian grown wild rice and the traditional russet potato, fried in canola oil, they are perfect for Hanukkah or any family holiday celebration. While they are not at all like the latkes I grew up with, and a big step up from my Grandmother's variety, I think she would give them her stamp of approval.
What food traditions do you have from your childhood that bring back memories around the holidays? Share below and enter for a chance to win a $100 grocery gift card!
Dara Gurau, Registered Dietitian, Co-Founder HowToEat.ca